Dissertation Methodology Section: a General Guide for You to Get Started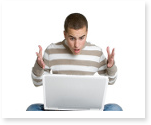 What have you heard so far about dissertation methodology? Most probably, you have heard that it is one of the most challenging sections in a dissertation, that dissertation projects are actually evaluated depending on how effective this methodology section is, and so on.

We should say it is really so. The dissertation methodology section plays an important role and is so tricky to complete, because you actually have to describe what you have done to answer the main research question of your work or solve the problem you are addressing. You are supposed to describe your research and prove that all methods used are appropriate and they helped you achieve your research goals.

Anyway, you should not start panicking around because of your dissertation methodology section. General guidelines you will find below can help you get started and finish your dissertation methodology successfully.

Use examples and cooperate with your advisor closely

Before you get down to making your dissertation methodology, find a couple of dissertation examples within your field and check how methodology sections are organized there. Do not hesitate to ask your advisor for help if there is something you doubt about.

Make sure your research question is defined clearly

Do not even start working on your dissertation methodology if the main research question is not defined clearly, is incomplete, or is unspecific. Usually, this results into poorly written dissertation methodology sections.

Think over the most appropriate research methods

It is extremely important to choose appropriate research methods and approaches and describe them in your dissertation methodology clearly. Otherwise, you will not be able to analyze the research question properly and will get inaccurate results of your research.

Here, you can also check general tips for making dissertation introductions.

To write a good paper you need to spend too much time and efforts. Do not hesitate to contact us to get a cheap custom written paper instead! We are always ready to provide you with the most suitable purchase and assistance! Free title page, outline, delivery and a plagiarism report. We are the writing service that cares about customers buying papers. Pay through PayPal – multiple options available. Order your help with us – get an A+!