Writing a Thesis Statement or Creating One of the Most Important Sentences in your Paper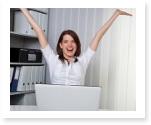 Do you still have some doubts about what writing a thesis statement is all about? Then, we are glad to explain you everything once again, because a thesis is really one of the most important sentences in any paper that can either bring additional points or affect the final grade negatively.

And the significance of writing a thesis statement boils down not only to the grades you are given, but also to the overall quality of your writing.

Let us start with its definition. So, what is a thesis statement? Very often, it is simply defined as a roadmap to an essay, something that explains what to expect from a paper. However, a thesis has some other functions like:
it presents your position on a matter;
it explains what you will argue for;
it shows how you interpret the significance of your topic.
All these are important characteristics that you should keep in mind when writing a thesis statement. What other essential aspects one should consider when writing thesis statements? Here is a quick check-list for you.

Writing a thesis statement: aspect 1

Before you start creating a thesis, it is important that you have a clear understanding of what type of paper you are going to write. Are you writing:
an analytical paper that evaluates something?
or an expository paper, which is designed to explain something?
or an argumentative essay, where you will make a claim?
Writing a thesis statement: aspect 2

Always make your thesis as specific as possible. Do not include too many points. Choose only those you will address later in your essay.

Writing a thesis statement: aspect 3

Come back to your thesis after the essay is finished. If your topic has changed a little in the course of writing, necessary changes should also be made to the thesis.

To write a good paper you need to spend too much time and efforts. Do not hesitate to contact us to get a cheap custom written paper instead! We are always ready to provide you with the most suitable purchase and assistance! Free title page, outline, delivery and a plagiarism report. We are the writing service that cares about customers buying papers. Pay through PayPal – multiple options available. Order your help with us – get an A+!