Life Is the Best Social Network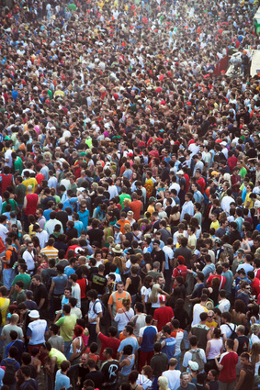 Online social networks can surely be fun, interesting and downright useful: you get to read about the most diverse things, find out the most hilarious, outrageous or curious facts, discover new places, new thoughts, new ways of thinking, new people. But all those uses are truly valuable only as long as you take them and use them in fact to enrich your whole life.

After all, you have only a limited amount of time every day and spending too much of it on online social networks can be done only at the expense of your activity in offline social networks.

Does that matter? Of course it does! To see just how much it matters being an active part of your offline social network and not only of an online one, let's explore what offline social networks really are and why you should spend more time as their active member.

What are offline social networks?

Similarly to their online counterparts, offline social networks are groups of people that are linked together by some common interest or activity. The main and crucial difference is that the links between members of offline social networks are often tighter than those that are established online: after all, online you can discuss with the other members and share thoughts, images and sounds, but offline you can share the experience of playing, working, having fun and simply being together.

If online you and your friends can explore images, sounds and thoughts, offline you can actually bring those to life and experience them with all your senses.

Examples of offline social networks include your family or caregivers, your friends and acquaintances from school or from any other activity that you pursue or pursued at some moment in your past. Moreover, the people that you meet everyday in your street and in your town are in fact another offline social network, even though it is a less tightly coupled one. Nevertheless, you rely in fact on people that work in your town to bring and sell you everything from food and cloths to computer accessories and you sometimes rely on them too to help you when in need.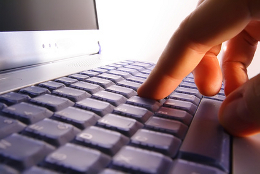 Why to spend more time in offline social networks?

Time that you spend basically networking offline is time spent with your friends, with your colleagues, acquaintances and even random people that you meet. This time helps you know them better and helps them too to know you better. The links that appear thus between you are links on which you can rely when you need a favor or some help.

Spending time in offline social networks can be just as fun and interesting as you want it to be, but it is also rewarding in a longer term. There is truly nothing better than an old, lifelong friend with whom you shared a long string of real life experiences. Those experiences and the time you spent together make you know deeply one another, know what your strengths and weaknesses are and how much, as well as what for you can rely on one another.

As the old saying goes, a friend in need is a friend indeed, but to have this kind of friends it takes first a lot of time spent knowing one another. The best way to know people is by actually hanging out with them and doing things together. So use the power of both online and offline social networks: the online ones to meet new people, but the offline ones to get to truly know them and to actually build long-lasting friendships by hanging out with those you like and love.
Check out part 2 of the article next week and if you still weren't convinced about the social networks, be sure to check out our social destinations on Facebook and Twitter.