How to Prepare for Exams at Night: Staying Awake, PART 3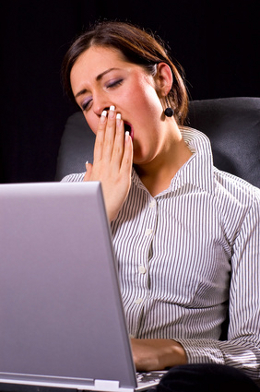 Even the most devoted students occasionally find themselves cramming before exams. This means needing to stay awake, way, way, way past your usual bedtime. How can you keep alert, and on task, when your head and the desk seem to have a fatal attraction for one another?

Earlier, we discussed the need for a good bank of sleep and shared some ideas for modifying your diet to allow for optimum wakefulness. Here, we will look at some other ways to keep the eyes open and the brain working when the clock says. "Go to sleep, sleep, and sleep". Where were we? Must have dozed off there!

You've got to move it, move it!

Exercise has all sorts of powerful effects. Some of these are paradoxical, as well. Nonetheless, it seems clear that consistent exercise can help over the long run by keeping the circulation of oxygen to your brain going.

Short term, some people find that exercise is very stimulating, perhaps because of increased blood flow. However, the timing of exercise seems to impact whether it puts you to sleep or perks you up. You should perhaps experiment with vigorous exercise substantially prior to exam time to figure out how it impacts you personally.

Additionally, the type of exercise affects its impact on your alertness. Aerobic exercise (e.g., jogging) kick-starts your circulatory system. A set of easy stretches/calishthenics, do-able quickly in the confines of a dorm room could also help you escape an energy slump.

Strike a pose!

Yoga, on the other hand, depending on the pose, may actually encourage sleep (good to know when you finally want to take a snooze break before the exam). Find out from a reliable source what moves to use. The shoulder stand is said to encourage wakefulness, for example.

Avoid an oxygen deficit!
Breathe – deeply in through your nose, expanding your abdominal cavity, and out through your nose, contracting your abdominal cavity.
Get those magic fingers going!
Massage can relax, but it can also stimulate. For example, massaging the scalp is said to be a powerful wake-up call for the brain. At the very least, digging your thumbs into those indentations at the top of your neck (where the occipital condyles bilaterally connect the skull to the spine), can untie the knots in your muscles from staring at your textbooks or the computer screen. Other places to try massaging include just below your knees, your earlobes, and the web between your thumb and your index finger.
Chew, chew, chew: Your high school principal would be appalled, but try it anyway!
The exercise of chewing gum is, intriguingly, a noticeable asset to the brain's ability to retain information. Who knew? There apparently exists on the British market a gum that contains B-vitamins called Active, which is claimed to have additionally stimulating effects by the maker, Olympus Sports.
Chewing on ice does it for many people, as well.
Heat it up!
Your body temperature tends to drop precipitously as bedtime approaches, and hormonal signals prepare the body for repose. However, if you stay warm – not hot – but keep adding clothing as needed to keep from getting cold, you will be combating the inevitable hormonal fluctuations imposed by our biorhythms.
The best path is to study far enough ahead to avoid all-nighters – of course! Good luck with your exams!
Be sure to check back next week for more great articles! Be sure to like us on Facebook and follow us on Twitter to receive the latest news and updates!