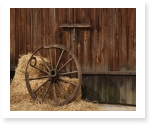 Leaving Certificate essays seem to be a hard assignment to handle. Besides, there are particular subjects that students may face extra problems with.

"You gotta hustle if you wanna survive", they say. So, tips presented below will help you cope with such a difficult situation as writing Irish and History essays for Leaving Certificate and get only high grades.

Tips for writing History essays for Leaving Certificate

Choose a topic corresponding to your level of knowledge;
Show your abilities to analyze historic events;
Work with archives;
Develop ideas rather than summarize.
Tips for writing Irish essays for Leaving Certificate

One of the most significant pieces of advice that you might get on writing Leaving Cert Irish essays is that YOU SHOULD LEARN TO THINK IN IRISH RATHER THAN IN ENGLISH. Easier said than done. How can you learn thinking in Irish even if it is so important for writing excellent Leaving Cert Irish essays?
Never drill – learn to guess;
Read in Irish as much as possible;
Create your personal diary and practice writing in Irish there;
Consult tutorials to check spelling & grammar.