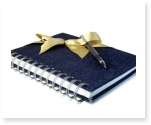 Narrative essays are aimed to entertain the audience. If you have to write a narrative essay, you do not have to describe real facts which took place in your life. The purpose of narrative essays is to create a mental picture in the readers' minds and satisfy their interest.

Narrative essays have to be written according to the following principles:
Readers have to be involved into the story. This will make them more interested in your narrative essay.
Even if your narrative essay contains an unreal story, there must be something that relates it to the reality. It will allow the readers to feel deeper the captivity of your narrative essay, since they will feel themselves as the participants of some unusual and very exciting events.
It is very important to mention details within the narrative essay, since it will make your story seem more real than it is indeed.
We will also present you the rules which are certain to help you compose your narrative essay:
Narrative essays are normally written in the first person ('I'). However, you are allowed to use the third person, if you like.
Narrative essays have to describe human senses, impressions and thoughts, so that everyone feels that these feelings belong to him or her.