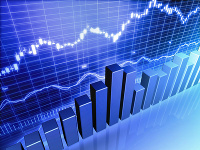 Students studying economics can write papers on many subjects, including monetary policies of the state, taxation, free trade, inflation, or consumption of goods. This article will provide examples of interesting economic topics and you can surely choose one of them.

Economic Topics: Understanding Trade and International Finance

There are a great number of questions and ideas that are related to international trade and finance. You can certainly use one of the following economic essay topics:
Current criticism of free trade. What are the possible limitations of this policy?
The law of comparative advantage as it was explained by David Ricardo.
What is purchasing power parity? What are the drawbacks of this model?
The methods of assessing currency risk.
What are the major premises of the New Trade Theory?
How can the Nash equilibrium be applied to international trade agreements?
What is the policy of protectionism? In what circumstances can it be necessary?
The Mundell-Fleming model and its applications
Outsourcing and its effects on domestic economy

Economic Topics: The Functioning of Markets

People needing good economics topics can discuss how internal markets function. There are a lot of interesting and thought-provoking questions that one can pick for the paper:
What are the mechanisms of inflation? How can the rates of inflation be estimated?
What is the paradox of thrift? How can it be applied to the current economic recession?
Information asymmetry as a cause of the global financial crisis.
The characteristics and examples of perfect competition.
What are the main attributes of a natural monopoly?
The economic effects of anti-trust legislation.
How can the model of supply and demand be applied to the labor market?
What are the factors that determine the amount of compensation paid to employees?
What is the difference between mean and median salary?